Integrate 3D Models With Imagery For Your VDC Team
Eliminate Clashes and Visualize Progress
Collaboration with 3D Models & Live Video
Integrate real-time video, 360° and Gigapixel imagery from your construction cameras with your BIM or 3D models into a single platform to enhance progress visualization. Upgrade your digital twins with augmented reality views to provide intelligent perspectives of your jobsite throughout the entire project.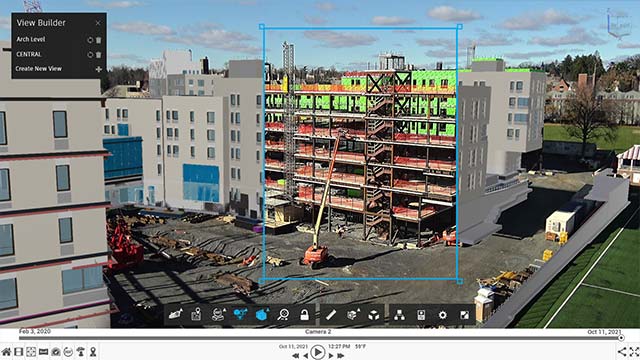 ---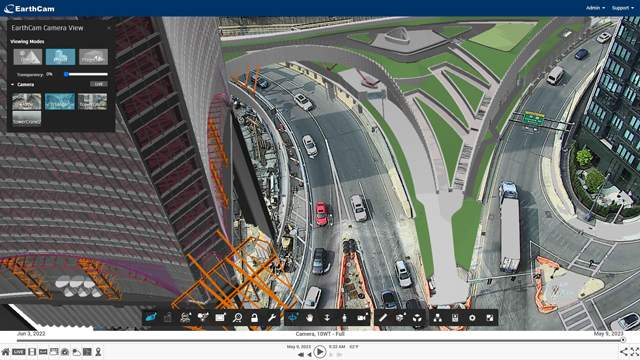 Precisely Align Live Imagery Over 3D Models
Synch live camera streams with your 3D models - pan, tilt and zoom to reveal real-time architectural details while immediately seeing the corresponding model alignment. Deliver x-ray-like insight and clear visual evidence of progress for your VDC team. Easily integrate 40+ different model formats, including Revit, Navisworks and SketchUp.
---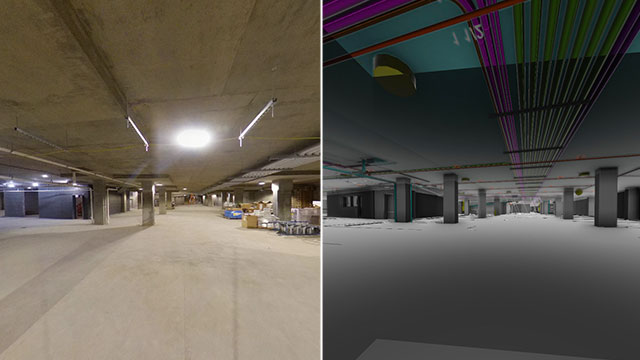 Compare As-Built to As-Designed Conditions
Provide real-time representation of project status and identify possible conflicts or clashes before they arise. Make informed decisions and save valuable resources. Combine live jobsite cameras, AI, and 360° reality capture to streamline schedule management. Create a time-lapse to highlight progress and build an archive.


---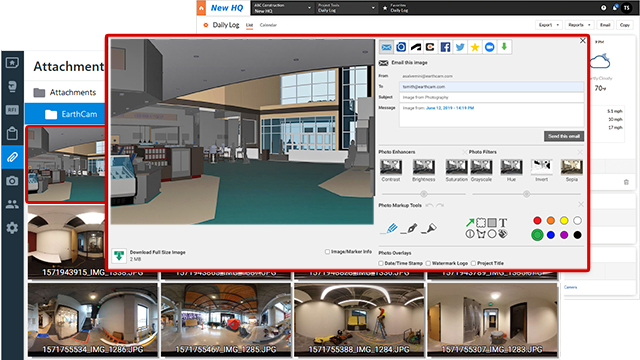 Incorporate EarthCam 3D with project management solutions like Procore, Autodesk Construction Cloud and Raken. Markup screen captures from EarthCam 3D and upload to your chosen platform to supercharge daily logs with visual verification. Augmented reality and 3D Models make your jobsite documentation more than just photos.

Visit our partners page for more information.
---
EarthCam 4D - Powerful Schedule-Based Visualization for BIM
EarthCam 4D, powered by Bentley iTwin, is a digital twin application that merges EarthCam's high resolution images with SYNCHRO 4D models. Easily compare real-time job progress against your model at any moment in time during the project lifecycle.

Learn more about EarthCam 4D

---