Powerful Schedule-Based Visualization for BIM
Merge high-quality 4D imagery with your digital twin
Visualize historical progress, and get insight into future schedule
EarthCam 4D, powered by Bentley iTwin, is a digital twin application that merges EarthCam's high resolution images with SYNCHRO 4D models. Easily compare real-time job progress against your model at any moment in time during the project lifecycle.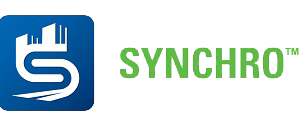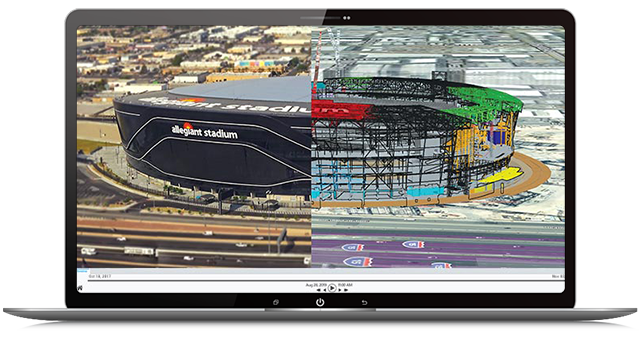 "EarthCam 4D is a great and quick tool to help communicate project schedule with our customer, trade partners and public. The ability to easily compare current and future states of work is valuable to project leadership teams."
-Michal D Wojtak, Mortenson's Integrated Construction Director for Sports and Entertainment
---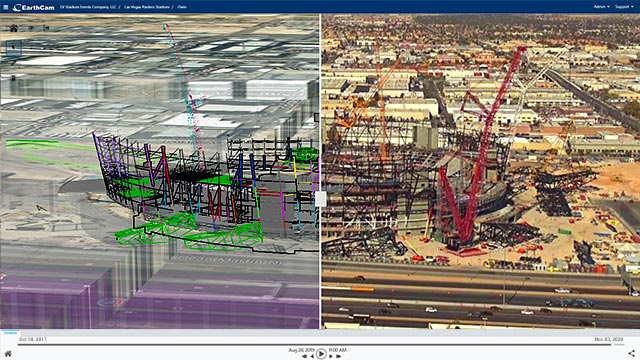 Overlay SYNCHRO 4D with Reality Capture
Augment Bentley SYNCHRO 4D models with precisely aligned high-resolution photos from multiple cameras. EarthCam 4D, powered by Bentley iTwin, creates an intuitive timeline to scroll backward and forward in time to view live imagery in relation to your 4D models.
---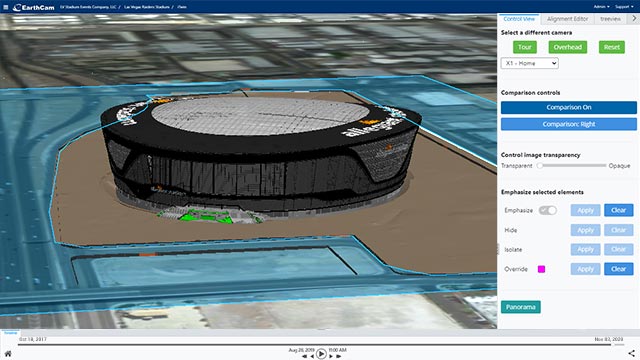 Compare As-Built to Model in 4D
Create a single source of truth using 4D models to directly contrast against real-world progress at any point throughout the construction timeline. Zoom in and out to examine details - all associated live images will remain synched with your model.
---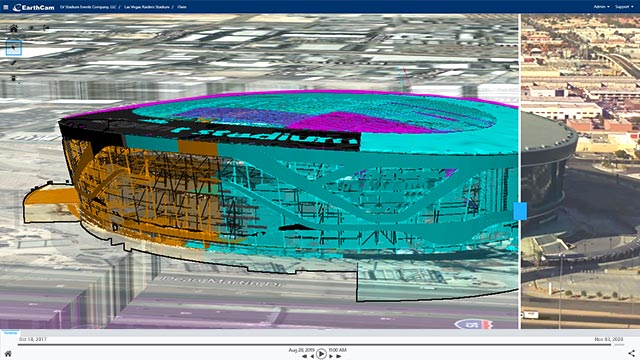 Bring your Digital Twin to Life
Compare and contrast models with reality using unique transparency/opacity adjustments and model color adjustments. Viewing models alongside reality captures in a single interface saves time and increases productivity.
---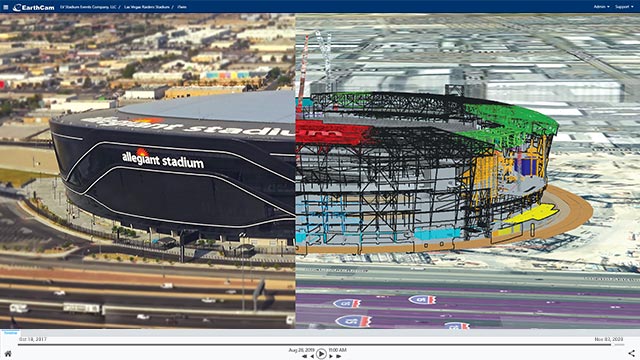 Integrate real-time video, 360° and Gigapixel imagery from your construction cameras with your BIM or 3D models into a single platform to enhance progress visualization. Upgrade your digital twins with augmented reality views to provide intelligent perspectives of your jobsite throughout the entire project.
---