Unique Tools for Professional Results
Rely on smart systems for a successful experience.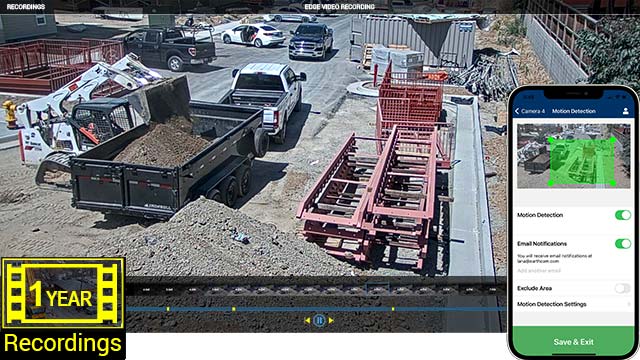 NEW

Edge Video Recording

Offering HD continuous video recording with up to 120 days of retention and secure 256 bit AES encryption, the new service also offers user-definable visual motion detection with include/exclude area definitions, intelligent object detection capabilities such as loitering, left object and moving object tracking and the ability to interface with external sensor technology. Software features searchable intuitive visual timeline interface for fast incident footage retrieval and sharing. Downloaded video clips are automatically tagged with vital data, such as local weather station metrics and detailed location information and are saved as mpeg4.
---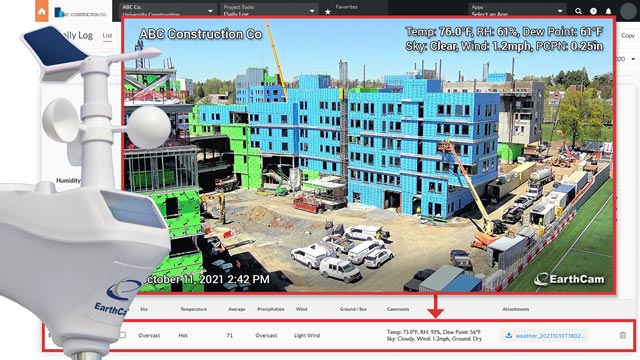 Jobsite Weather Station
The 4G LTE wireless, solar-powered sensor measures eight points of environmental jobsite conditions and combines them with EarthCam's live webcams and 360° reality capture imagery. With 24/7 recording of internal and external environmental conditions for the entire jobsite, teams will benefit by saving time and generating a more accurate, visually-enhanced record that can then be automatically uploaded into Procore.

Learn more about Procore Integration.
---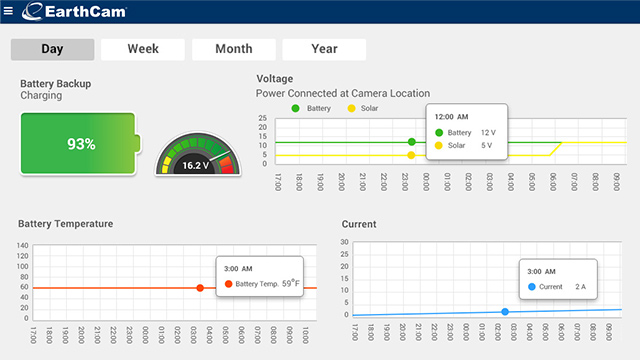 Battery Backup
EarthCam's Battery Backup provides crucial hours of backup power, ensuring that your camera system functions properly and without interruption. With remote monitoring of power conditions on your jobsite, this lightweight, compact system operates in a wide range of temperatures, with the advantage of cold start capability.
---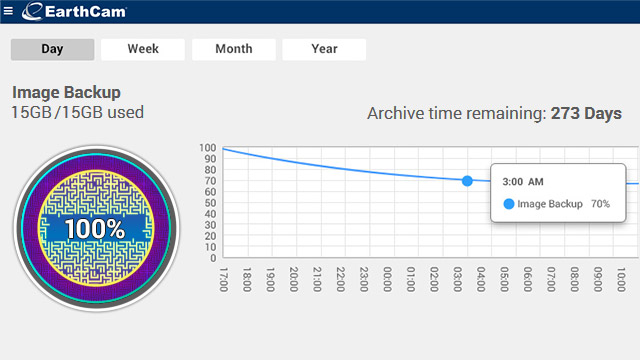 Image Backup
Guard against the unexpected loss of Internet connectivity with our Image Backup system. Maintain critical site archiving for months of extended outages with the help of the 16 GB onboard emergency image storage. Rest assured that progress will continue to be captured and stored locally for a comprehensive and complete architecture record.
---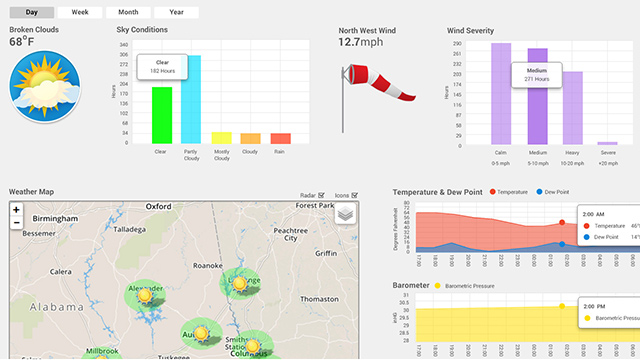 Local Weather Station
Rely on the most up-to-date weather information at your jobsite and analyze findings to determine optimal working conditions. Users receive real-time data regarding wind direction and speed, temperature and barometric pressure for their exact location instead of the nearest airport. This information allows project teams to ensure they are in compliance with safety standards, crucial for typical construction activities including crane operation and asbestos abatement.
---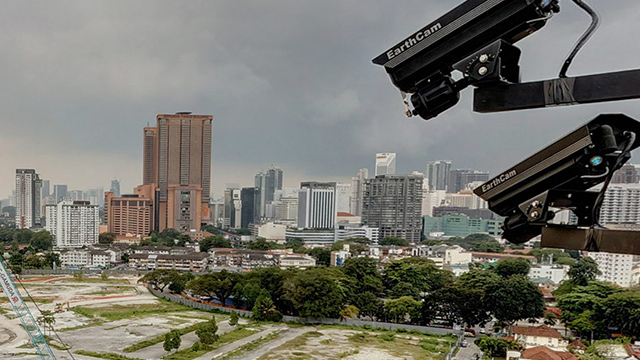 EarthCam provides tested and tried mounting hardware for your webcam solutions. A specially engineered jitter-free mount ensures steady image capture for impressive and professional time-lapse movies. With the non-penetrating roof mounts, camera installation is a seamless process that doesn't require any penetration of the roof surface.
---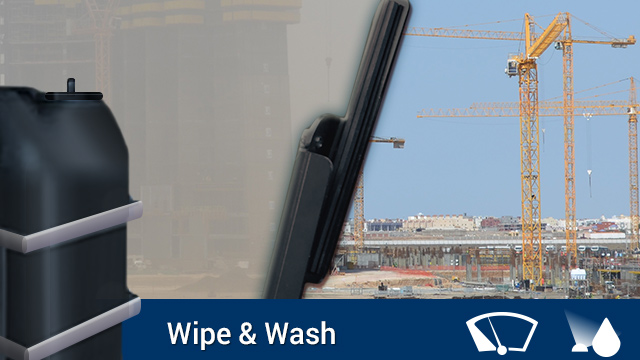 Remote Powerwasher and Maintenance Kit
Enhance your EarthCam construction camera system with the remote powerwasher and maintenance kit. Ideal for harsh weather environments, a long-lasting, full 23 liter supply of weather-tested fluid paves the way for optimal wiper performance and crystal-clear project documentation.
---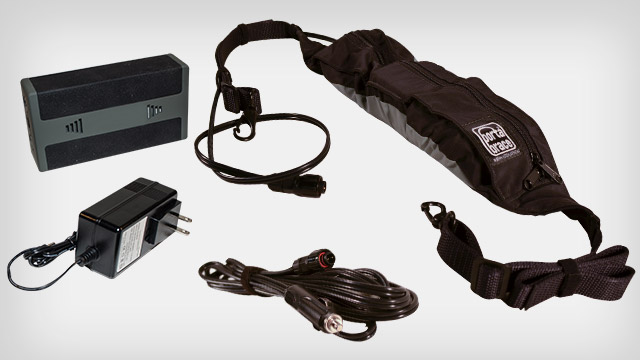 EarthCam offers hardware specifically compatible with its mobile live streaming solution. Guard against power loss and extend the life of your camera's charge with portable battery options. Power your system using any vehicle's 12V DC socket and the rugged 25-foot weather-resistant power cable. A custom engineered mount allows the solution to be easily and quickly attached to a pole, pipe or wall.
---