Invite the World to Your Next Event or Project
Broadcast to the public live in streaming video or capture megapixel photographs for documentation and monitoring.
Time-Lapse Cameras
Project documentation
Live Streaming Cameras
Project broadcasting
Camera Options
Flexible and ready for any location
Take your event global with live streaming webcam technology. Invite viewers to join your special events live with broadcast-quality streaming. Share online to gain added exposure and drive traffic to your website.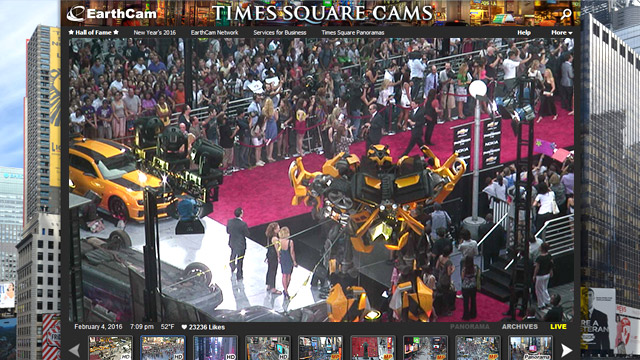 EarthCam offers a complete solution encompassing the technology, software and hosting services specifically for the entertainment industry. You can use the broadcast quality webcam streams on air, online or on mobile devices. Expose your content to millions of viewers with our 24-hour live channel, ConstructionCamTV. Drive traffic to your website and generate interest by sharing on social media sites such as Facebook, Twitter and YouTube.
Drive tourism to your unique destination with EarthCam's live streaming video and HD panoramic images. Attract new guests with live content they can instantly post and share on social media. Invite millions to wake up to your destination with EarthCam's broadcast-quality tourism content, which is regularly featured on major news outlets.